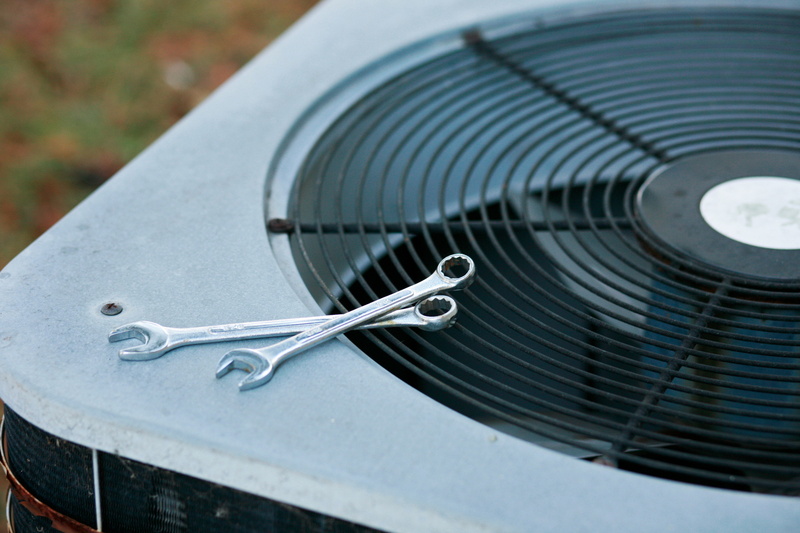 Yes, fall is officially here (or at least it will be a few days after we post this) and the temperatures have started to cool down to being merely warm. With children back in school and college football already on television, your thoughts may have shifted into the autumn mode. We hope this means you've also put "heating maintenance" on your to-do list and will arrange for it soon. It's never too early in the fall to have this important job done!
However, it's never too late for air conditioning repairs. This might not have occurred to you, even though the AC in your home will still be running during many days in September. If you have noticed anything wrong with your air conditioner, even something that seems minor like an odd noise, you should have our professionals take a look at it. Prompt air conditioning repair in Clark, NJ and the surrounding areas is important no matter how close the cooling of fall is.
Why AC Repairs Matter at This Time of Year
We understand why you may want to shrug off signs that the air conditioner isn't up to its usual performance. You can shut it down soon and it won't need to run until sometime around next spring. You can put it off until you really need it done.
However, this is a mistake! There are some good reasons to stay on top of AC repair even in the early fall:
Heat wave surprises: Fall weather is unpredictable. It's not until after October that we can really count on steady cool-to-cold days and nights. When an abrupt heat wave strikes that puts pressure on the AC to keep your household comfortable, the chance of a breakdown increases substantially if there's an uncorrected malfunction in the air conditioner. You may have thought the problem was minor—but it can suddenly turn major, leaving you with a hothouse while scrambling to have repairs done.
Shortened equipment lifespan: When a malfunction occurs in an air conditioner, it makes the system work harder. You may not notice this in terms of cooling performance—you're still receiving the cooling you expect—but internally the air conditioner is wearing down faster. This ages the system and may mean you need to have it replaced sooner than you should, which is an expensive proposition.
Wasted energy, higher bills: The same strain on the AC we mentioned above also means the system draws on more electrical power to run. A malfunctioning air conditioner will raise your electrical bills significantly, so for this last month or so, when you still need it on the job, it will cost you plenty on your monthly bills.
There's really no reason to allow an AC that is behaving oddly in some way or another to linger on, put your cooling in jeopardy and incurring unnecessary costs down the road. You have us to help you out. Our HVAC professionals can put your AC back in top shape, and we offer 24/7 emergency service for when your air conditioner is in serious trouble.
At Air Creations, Inc., "We Do It Right!" Serving Central and Northern New Jersey since 1987.