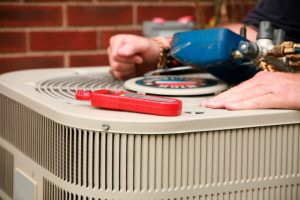 How can an AC do too much? You can always lower the thermostat, right?
Well, this is true if you don't want your home to be too cold. And if your air conditioner was correctly sized for the house, adjusting the thermostat to a comfortable level is all you need to do.
The problem we're talking about in this post is when your AC works too hard in another way. It's called short-cycling, and it leads to high utility bills, uneven cooling, and eventually a busted air conditioner that needs to be retired before it's time.