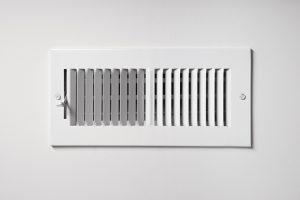 If you live in a standard multi-room house, you receive conditioned air (whether coming from a furnace, air conditioner, or heat pump) through a network of ducts that lead to room vents. The covers over room vents often have slats in them you can manipulate using a lever. These adjustable slats help to control the direction that air flows into a room.
However, people often look at these slats and think, "Why don't I just close them all the way? That will prevent cool air from reaching a room that's empty and help save money."
This is not the way the slats in a room vent are supposed to work. Trying to close the vents or block them in any fashion doesn't save money. In fact, it usually creates the opposite problem of raising electrical costs and leading to numerous air conditioning repairs in Westfield, NJ.