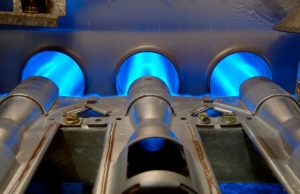 Spring is here and warm weather is right around the corner. If you haven't already taken a moment to evaluate the levels of heating and cooling in your home then now is a perfect time. Winter temperatures in New Jersey are especially brutal so if you noticed that your heater wasn't able to perform as it should have this past season then it's definitely time to start thinking about repair or replacement services.
Replacement isn't something that you should do on a whim. It's a time-consuming and often expensive process so it's really important to be absolutely certain that this is the step that you need to take. If you're uncertain whether you want to repair or replace your heater make sure you contact our team. We specialize in heater replacement and heater repair in Westfield, NJ.
You Should Repair Your Heater If…
Your Heater is Under the Age of 15
If your heater is less than 15 years old and you're having trouble with the system then you're probably still eligible for repairs. We couldn't encourage you to give up on a heater because it's having trouble so early on in its lifespan.
You Haven't Serviced Your Heater in A While
If you don't opt for routine maintenance services every year and you're having trouble with your furnace we would encourage you to repair. Your furnace probably isn't on its last leg. It's more than likely that the neglect of this system is catching up with you.
You Plan on Staying in Your Home for a While
If you think that you're going to remain in your home for the next few years, opting for repair instead of replacement is a great idea. Furnace replacements are a big step in the life of any homeowner. We would only encourage someone to go through this process if their furnace has fatal flaws and they're thinking of putting their home on the market soon. While a new furnace doesn't always outright increase the value of your home, it's definitely a perk that can help you sell.
It's Time to Replace If…
Your Heater is Over the Age of 15
If you're having trouble with your heater and it's over the age of 15 it's better for your time, money, and comfort to just replace this heater. Pouring money into a heater that's this far into its lifespan isn't wise.
You Repair Your Heater Often
Do you repair your heater frequently? Are your repairs more serious? If you answered yes to either of these questions then it's time to replace your heater. No furnace is worth an excessive amount of maintenance. You might think you're saving money paying for small repairs rather than replacing the system, but these costs really add up.
You Have Super High Heating Bills
High heating bills are a major sign of system inefficiency. If you avoid running the heater in your home because you're worried about what your heating bill will look like at the end of the month then it's time to upgrade your heater. You shouldn't have to work around your heater, your heater should always work for you!
If you're ready everything above and you're still unsure whether you should repair or replace your heater this winter then make sure that you contact us. Our heating technicians at Air Creations, Inc. will always do what's best for your home. Contact our team today to schedule an appointment.