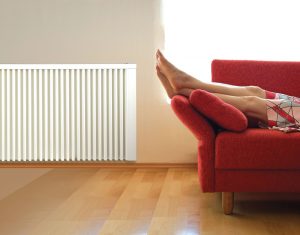 Your home needs heating in Summit, NJ during the winter—there's no way around that! And unless you are just moving into a new home, you already have a heating system to take care of the comfort of you and your family during this coming winter. Is the heater ready to handle another chilly season?
The best way to answer that question with a strong "Yes!" is to schedule fall maintenance for the heating system. We recommend all homeowners do this in early fall to get a head start on the cold weather. It's mid-November now—does that means it's too late to have it done and maybe you should just skip it this year? Definitely not!
It's never too late to have your heating maintenance done
The winter hasn't even officially started yet, the most severe cold days have yet to arrive, but temperatures are dropping and you've probably already had your heater running for at least a few days. You still have time to arrange for maintenance with our team—but don't delay any further! The sooner the work is done, the better the benefits.
Safety is an important part of maintenance
One reason to never skip maintenance for your heater, no matter how late you may schedule it, is that regular inspections keep a heating system operating within safety limits. This is most important for natural gas-powered boilers and furnaces, which can create hazards from gas leaks and combustion. But it applies to all other heating systems as well.
You're investing in saving money
You have to pay for maintenance, but it returns its cost many times over. For one thing, it keeps a heater working at its peak efficiency so it doesn't drain power unnecessarily. It reduces the number of repairs a heater may need over its lifetime. And it extends the service life of the heater, which prevents you from having to pay a bundle to replace it early.
Peace of mind is the best gift during winter
The best intangible benefit of heating maintenance is that it gives you peace of mind that your heating system has little chance of suffering a sudden breakdown in the middle of winter that traps you and your family in an icebox of a house. If you go into the winter with a heater that hasn't received a professional check-up to look for possible repair issues, you're taking a risk at the system failing on you—which will probably happen on the coldest day of the season
Our Comfort Plan makes maintenance easy
The best way to have maintenance is to enroll in a plan with professionals. This way you'll have maintenance scheduled each year without having to worry about forgetting it. Our Comfort Plan provides members with both heating and air conditioning maintenance during the year, as well as other benefits such as priority scheduling, free diagnostics, no troubleshooting charges, 20% discounts off billable repairs, and free quotes on upgrades and accessories.
At Air Creations, Inc. "We Do It Right!" Serving Central and Northern New Jersey since 1987.