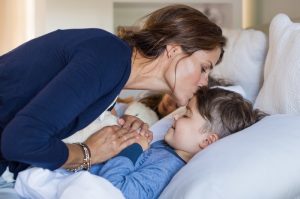 Spring cleaning means more than dusting off a few shelves or sweeping the driveway—or even dong your taxes. Spring is the ideal time for you to take steps to ensure the safety systems in your house are working as they should, or to have new ones installed. Our technicians are experts at providing heating and air conditioning services to Westfield, NJ, and the surrounding areas, but they also know ways for proper ventilation that helps protect families from harmful gases.
The Common Household Dangers
The concern with carbon monoxide, propane (LPG), or natural gas entering the living spaces of a home is a very real one, something we urge you to take seriously. CO (carbon monoxide) poisoning is the most urgent threat. According the Center for Disease Control (CDC) in Atlanta, CO poisoning results in an estimated 50,000 emergency rooms visits in the nation each year and 450 accidental deaths. Natural gas and LPG can create explosions that damage entire neighborhoods.
How can you protect your family and property from these dangers?
The Spring Safety Systems Check-Up
The place to start with defending yourself from the hazards of CO, LPG, and natural gas is to make sure you have the right safety devices in place—and that they work the way they should. If you make any use of propane, natural gas, or CO monoxide (and most homes use at least one of these) you must have CO detectors placed in key spots in the house. You also need smoke detectors (this applies to all homes). Most CO detectors are also smoke detectors, and when you have professionals manage the installations, you can feel assured they'll work the way they are designed to.
But these detectors require annual checks to see they're still operating. Even detectors hardwired into the household electrical system have batteries as back-ups. Test to see the batteries are still good: go to each detector and press the "test" button and listen for the beep. If any batteries have failed, replace them right away. If the detector still won't work, call for professionals to replace the unit.
To ensure your home has proper ventilation, which is an important defense against toxic fumes, check on all ventilation fans in the bathrooms and the kitchen and clean them. This is also the time to clean out the dryer vent, which is a common source of house fires.
The Flowtech Safety System®
We recommend you arrange with us for the installation of the Flowtech Safety System® to protect your home. This centralized safety device was originally developed by a New York City firefighter who has a close understanding of the tragedies that can occur in homes without the right defenses in place. The Flowtech Safety System not only detects propane, LPG, and natural gas, it automatically shuts off their flow. When it registers dangerous levels, the Flowtech Safety System signals a control panel to activate the auto shut-off ball valve. It can save property—and lives!
Contact our team of professionals today to find out how we can keep your home not only comfortable but safe.
Air Creations, Inc.: We Do It Right — Since 1987!