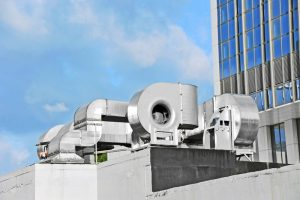 At Air Creations, we're proud to offer superb air conditioning service not only for residential homes but also for commercial buildings. We specialize in installing commercial packaged units and split systems up to 25 tons.
We're going to stop right there, because there's often some confusion about what "tons" means when it comes to air conditioning, commercial and otherwise. It sounds like it means the weight of the air conditioning system—so perhaps an air conditioner with high tonnage might not be able to be installed on a roof without causing structural damage?
But that's not what tons means when talking about an HVAC system; it has nothing to do with the system's weight or mass. The tonnage of a commercial air conditioner is a measure of how powerful it is, how much cooling it can provide per hour. Systems 25 tons and under fall into the field of "light commercial" HVAC.