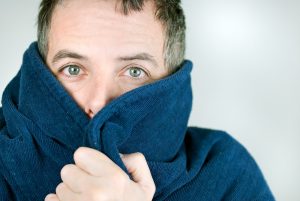 The heating system in your home should last you anywhere from 10 to 20 years so it's understandable that you'll need heating repair at some point, but there are ways for you to avoid the need for heating repair. If you could avoid the need for costly repairs—wouldn't you? We understand homeowners here in Westfield and how easy it is to accidentally incur damage to your heating system.
That's why we've comprised helpful tips down below to help you avoid repairs in the future. While preventative measures are helpful to your HVAC system, we understand that certain factors are outside of your control. When you need repairs, go with a responsible team with more than 60 years in the industry.
Incorrect Thermostat Usage
Are you using your thermostat correctly? It's something you might not give much thought to especially nowadays when the systems within your home are made to be as user-friendly as possible. But you should pay attention to the way you use your thermostat. According to data collected by The Washington Post, most people have no idea how to use their thermostat.
Are you someone who comes in from our cold New Jersey conditions and cranks up your thermostat as high as it can go? This is actually hurting you! Raising your thermostat up to a high temperature won't heat your home up any faster. Your HVAC system is always going to blow at the same consistent speed and force, the only thing that changes when you set your thermostat to a high temperature is how long your home will heat. Your heating system will try to achieve the high temperature you set and run for a very long amount of time. This unnecessarily raises your energy bills.
If you're concerned about coming home to a warm house, we understand, but try upgrading to a smart thermostat to address this issue instead. Smart thermostats can be set remotely so you can ensure that your home is getting toasty before you've even arrived home. Smart thermostats also help you save money by learning your heating habits and highlighting opportunities to boost energy efficiency.
System Neglect
When was the last time you had your heating system maintained? If you can't remember, you're increasing your risk of a system breakdown or a need for heating repairs. Annual preventative maintenance is a necessary measure to keep your HVAC system running well.
We understand that it's common to forget about annual maintenance until it's far too late or procrastinate when scheduling these services which is why we cultivated our own maintenance plan. The Air Creations, Inc. Comfort Plan includes:
First-response scheduling
Priority service (your call goes to the front of the line)
Service discounts
20% off billable repairs
Free quotes
A call to remind you to schedule in fall and spring
When you enroll in our plan, you'll make sure that you're always on top of you keep your system in top shape and avoid heating repairs.
If you need heating repair in Westfield, NJ then contact our reliable team here at Air Creations, Inc.—we do it right.