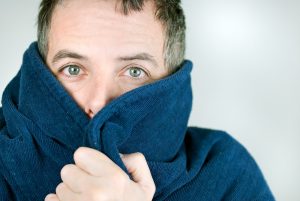 There are many ways you can heat your home, but when you're choosing which HVAC system you'd like to install, you'll eventually run into the question—radiant heating or forced air? Even if you know all the pros and cons of forced air and radiant heating, it's still likely that you'll be conflicted over the decision. In these instances, it's best to seek the help of a service professional like ours here at Air Creations, Inc. We can help you fit your home with the best heating system possible. Your heater is especially important here in our cold Livingston, NJ climate so make sure that you're making an educated decision. When you need great HVAC services in Livingston, NJ, contact our team.
What's the Difference?
The first step in making an educated home heating decision is understanding the difference between forced air heating and radiant heating. Forced air heating is a system that either burns gas, oil, or propane for heat. This system uses a ductwork system throughout your home to transport the heated air to different areas of your home.
A radiant heating system warms your home through solid objects rather than through the air. Radiant heating typically uses heated water to distribute heat throughout your home. The hot water travels through tubes underneath your floors or in the walls.
The Pros of Forced Air
High Indoor Air Quality: One major benefit of a forced air heating system is the ability to condition your home's air in many different ways. A forced air heating system allows you to filter your air and gives you the opportunity to install a whole-home humidification system, dehumidifier, or air purifier to this system to optimize your air quality while heating your home. A forced air system makes this process very simple.
Low Cost: While a forced air heating system might have a higher installation cost than other systems, the operation cost is much lower. Furnaces are known for their longevity and reliability. It's important that you maintain this system properly to reap these benefits
Efficiency: A forced air heating system can heat your home much faster than a radiant heating system. In addition to this, the natural gas that a typical forced air heating system runs on is a historically affordable and readily available fuel source.
Compatibility: It's likely that you already have a central air conditioning system established in your home to combat the muggy heat of our New Jersey summers. If this is the case, then a forced air heating system is already very compatible with your home. A forced air heating system uses the same ductwork as your central air conditioning.
Still Can't Choose? Call Us
If you still can't choose whether you want to install a forced air heating system, a boiler, or another alternative, it's a good idea to contact a reliable technician. Our technicians can come out, assess your home, and help you make a decision. We carry a wide range of heating systems from all the top brands. We understand how important this decision is and take pride in our extensive knowledge of these systems.